New York is a fascinating city because of the variety of attractions it has to offer, but it can quickly become a constraint when it comes to spending money!
If you're visiting New York for the first time, or even if you're returning, and you don't want to break the bank to see the city's many attractions, there's nothing better than choosing one of the PASSES on offer. Among them, the New York CityPASS is by far the most exciting. You can see why this pass is a real bargain for tourists and even families!
Display sections Cover up sections
What is the New York CityPASS?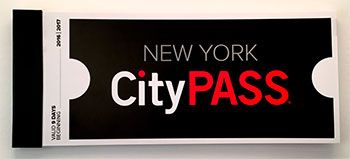 Before you read on, ask yourself what this popular PASS is all about. It is a book of tickets that gives you access to New York's top attractions, nine in fact. The PASS includes 8 attractions, 3 of which you can choose from, so you'll actually get to see 6 attractions in total. A sort of road map of the must-see attractions in the Big Apple, at a very reasonable package price compared to the price of all the attractions bought separately. You will quickly see that the NY CityPASS is a great value.
Here's what you can do with your pass, why it's a great deal if you're still not convinced, and where and how to get it.
What can I do with a New York CityPASS?
Visit attractions:
The NEW YORK CityPASS allows you to visit New York's most popular attractions, eight of which you can choose from:
The Empire State Building: the one place you can't miss when you arrive in New York. A 320 metre high building, including the 86th floor, which gives you a breathtaking view of the city. A bonus of this attraction is that you can enjoy a second visit, but this time at night. From June to August you can visit the building from 22:00 to closing time and from September to May from 20:00 to closing time. This bonus allows you to have an unobstructed view of an illuminated New York from the top of the observatory!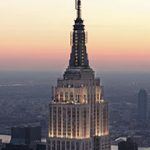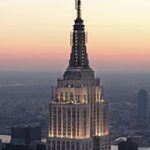 The American Museum of Natural History: This museum is an invitation to travel through the universe in general and the Earth in particular. Children and adults alike will love going there!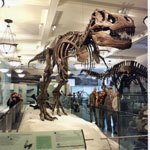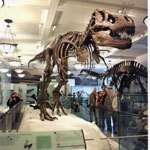 The following attractions are the ones you have to choose between. If you're not sure, you could do the most expensive attractions with the PASS (Top of the Rock and Circle Line Cruise) and buy individual tickets for the others:
The Guggenheim Museum or the Top of the Rock: you can choose between a masterpiece of modern architecture or a view of New York from above.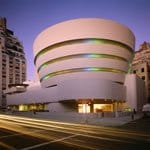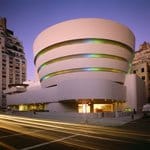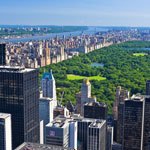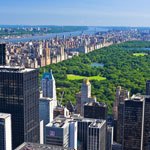 Take a Circle Line cruise or visit the Statue of Liberty: you can walk on the water and take in breathtaking views of the skyline, Wall Street and the United Nations headquarters, or land on Ellis Island and admire the statue from its pedestal.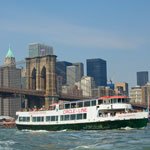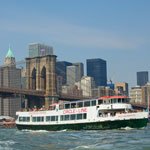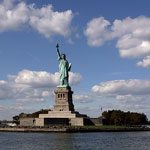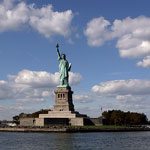 9/11 Memorial Museum or Intrepid Sea, Air and Space Museum: Pay your respects at the site of the tragedy that struck New York on 11 September 2001, or visit the aircraft carrier USS Intrepid and its array of war machines.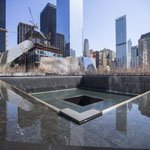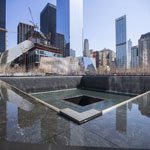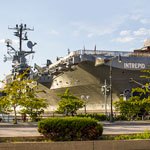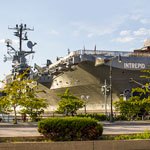 How long is it valid?
The New York CityPASS is valid for 9 days, but only from the date of purchase. This means you can order it weeks in advance and it will still be valid.
Although the time frame may seem short, it is very easy to do all 5 attractions in 9 days, even if you are on a short holiday. The best thing to do is to finish your booklet and move on to other attractions outside of it. This will allow you to see the city and not just its monuments.
Important to know:
Although the New York CityPASS is your property, it is not advisable to remove the tickets yourself. It is preferable to present it as is to the ticket office, which will do the necessary work. In this way, you will avoid the inconvenience of an unfortunate tampering incident in which one of the tickets is torn and the entire booklet is invalidated.
You should also be aware that some museums are free for under 11s, so do your sums and see if it is necessary to buy your child a full PASS, especially if you decide to do just a few attractions. Places that are free for children under 11 The MET and the Guggenheim Museum.
Otherwise, there are discounted rates for teens between 12 and 17.
Is this a good plan?
Without a doubt, yes, it's a good plan, and you'll soon see why:
With NYCityPASS, you can save just over 44% on admission to attractions that you wouldn't get if you paid for them separately. If you're visiting New York for the first time and have the urge to see it all, there's no better way to enjoy your stay without breaking the bank. For example, if you want to see attractions such as
The Empire State Building for 30 euros
The Metropolitan Museum of Art for 22 euros,
the 9/11 Memorial for 22 euros,
You are already paying more than 70 Euros for 3 attractions, whereas the PASS is offered for only 100 Euros for 5 different attractions, two of which are more expensive than the others, namely the cruise and the Top of The Rock.
With the NYCityPASS you can avoid wasting time in queues! In fact, there are special queues for PASS holders, so you can get to the attractions faster. This is a huge advantage when you consider that without the PASS, you would have to buy a ticket for each attraction and lose a lot of time between each visit.
Children under the age of 5 do not need a NYCityPASS! Access to the various attractions is completely free for this category, saving you even more money!
Where can I buy my New York CityPass?
The best option is to buy online from the official website: NewYorkCityPass. In fact, you can find better prices there and there are often special offers on the official website. The best thing to do is to book your PASS in advance so that you can prepare for your trip to New York with peace of mind.
However, you can buy it on the spot at one of the attractions listed above. This will cost you relatively more, but it is an option to consider if you have forgotten to do so beforehand.
How do I get my NYCP back?v
The best way is to print out your voucher and present it at the first attraction you wish to visit. At the front desk, the ticket agent will print out your NY CityPASS booklet and give it to you.
If you prefer to have your PASS delivered, there is an additional charge.
Finally, as of November 2017, you can receive your New York CityPASS via email in the form of a QR code. Simply save your PASS to your smartphone and show it at each attraction, or print it out and show it at the ticket window for each attraction you wish to visit.
Before you go:
There are a few things you need to know to avoid any unpleasant surprises with your PASS:
You can only visit an attraction once.
You can only visit each attraction once. The MET, Guggenheim, Top of the Rock, 9/11 Museum, Intrepid Sea, Air and Space Museum and Promenade Cruise are all eligible for the PASS. The other attractions do not have this privilege.
The booklet contains 5 tickets: 3 tickets for the Empire State Building, Natural History Museum and MET + 1 ticket for the Statue of Liberty or the Promenade Cruise + 1 ticket for the 9/11 Memorial Museum or the Intrepid Sea, Air and Space Museum + 1 ticket for the Guggenheim Museum or Top of the Rock.
New York CityPass
Product Name: New York CityPass
Product Description: Pass for 5 of the 8 available attractions with discounts of up to 44%.
Price: 135
Currency: EUR
Availability: InStock
Attractions choice

Days of validity

Savings

Price
The extract
Your opinion on the New York CityPass.