Display sections

Cover up sections
The Edge est l'observatoire le plus haut de New York et aussi l'un des plus prisés de la mégalopole américaine. Reconnaissable à ses immenses baies vitrées inclinées vers l'extérieur, ce pont d'observation se différencie surtout par la qualité de son point de vue. Découvrez tout sur The Edge avec quelques informations utiles à connaître sur l'attraction avant votre voyage à New York.
The Edge Observation Deck, New York's new must-see observatory
The Edge is located on the 100th floor of the Hudson Yards building. Since opening on 11 March 2020, it has quickly established itself as one of New York's premier observation decks.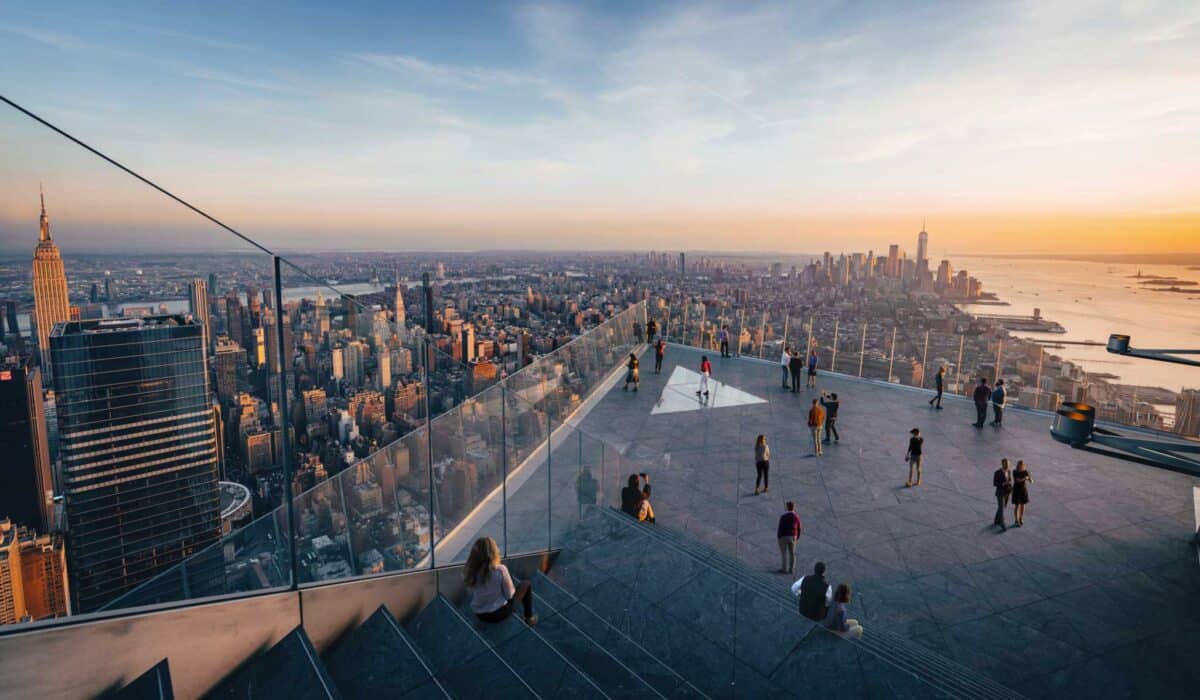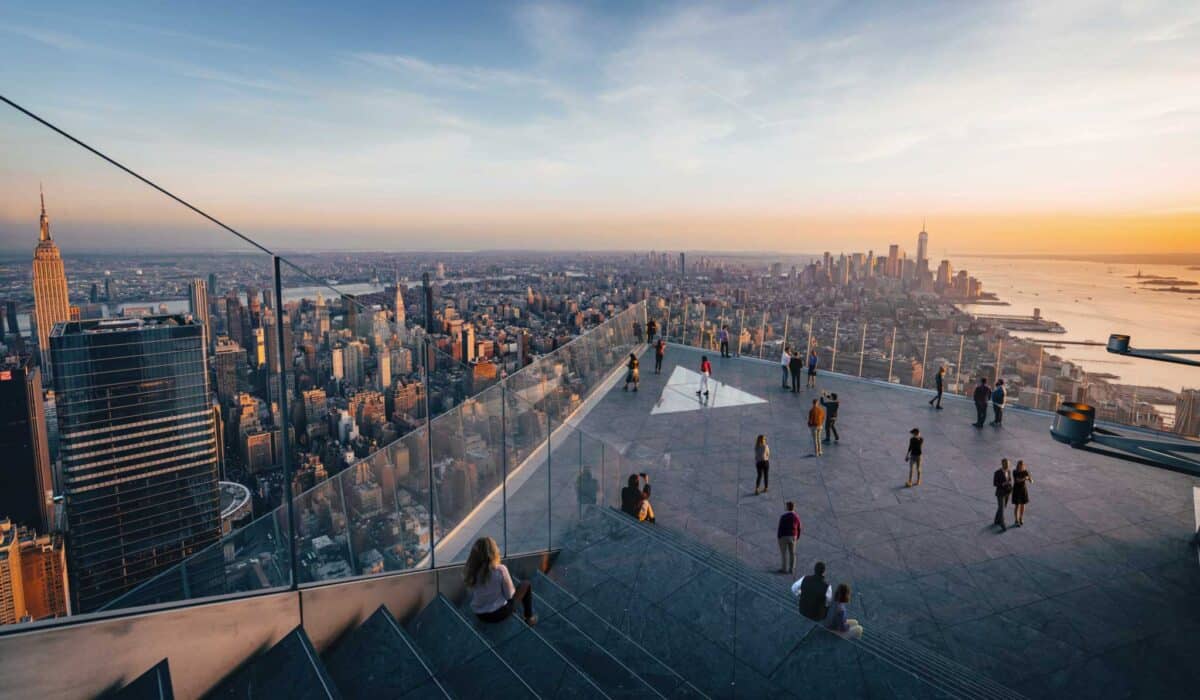 From the top of its 345 metres, discover a 360° panoramic view of Manhattan. All of Midtown is in view, including the Empire State Building. You can also see the Hudson River and the famous Brooklyn Bridge in the distance.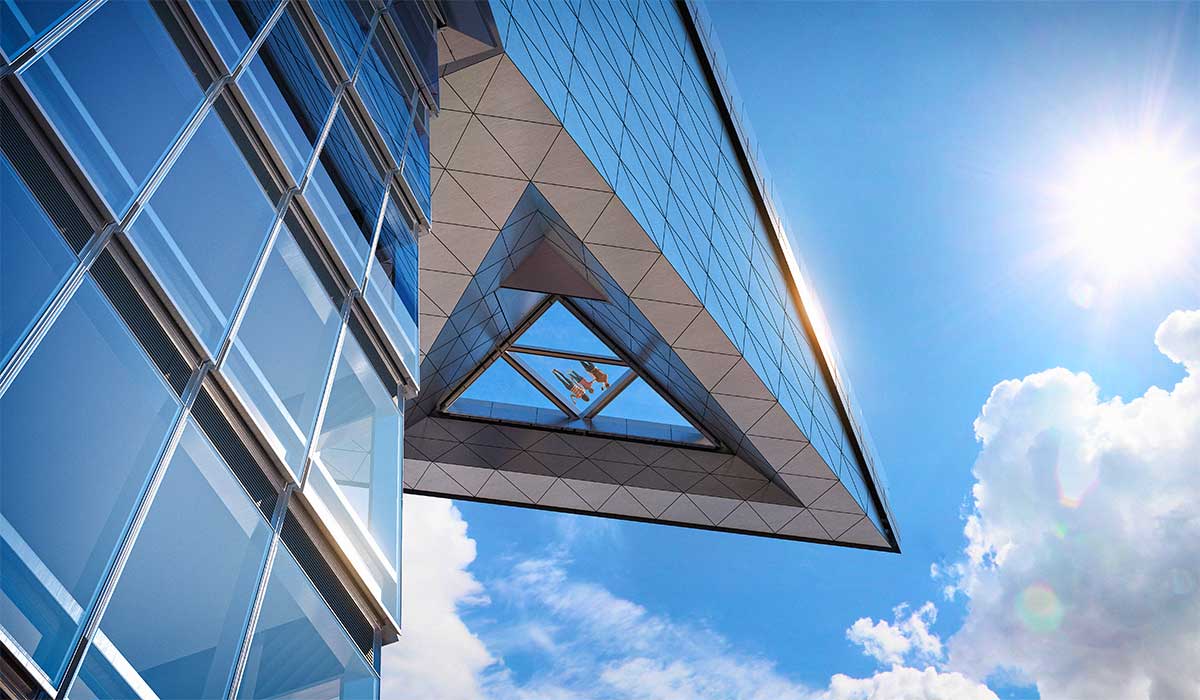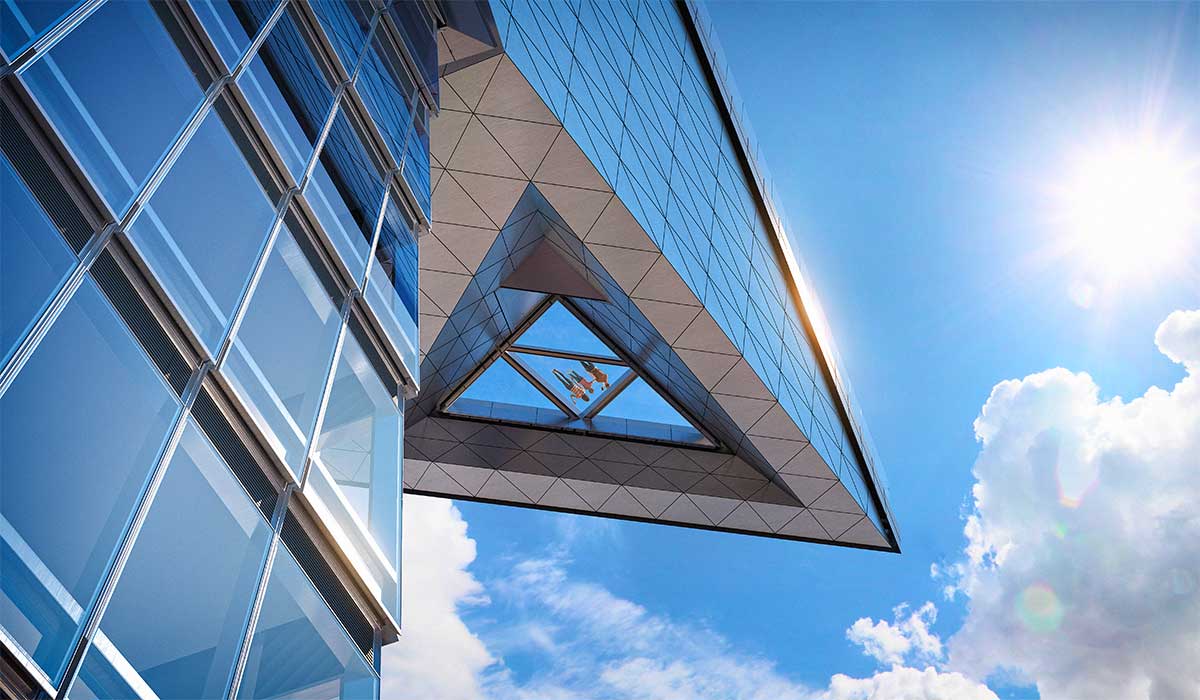 Open air experience
Awe-inspiring, dizzying, intense… That's what The Edge outdoor course is all about. It's a dream come true for thrill seekers. Standing on the glass floor, you feel like you are floating in space. From where you are, you can look down 100 floors.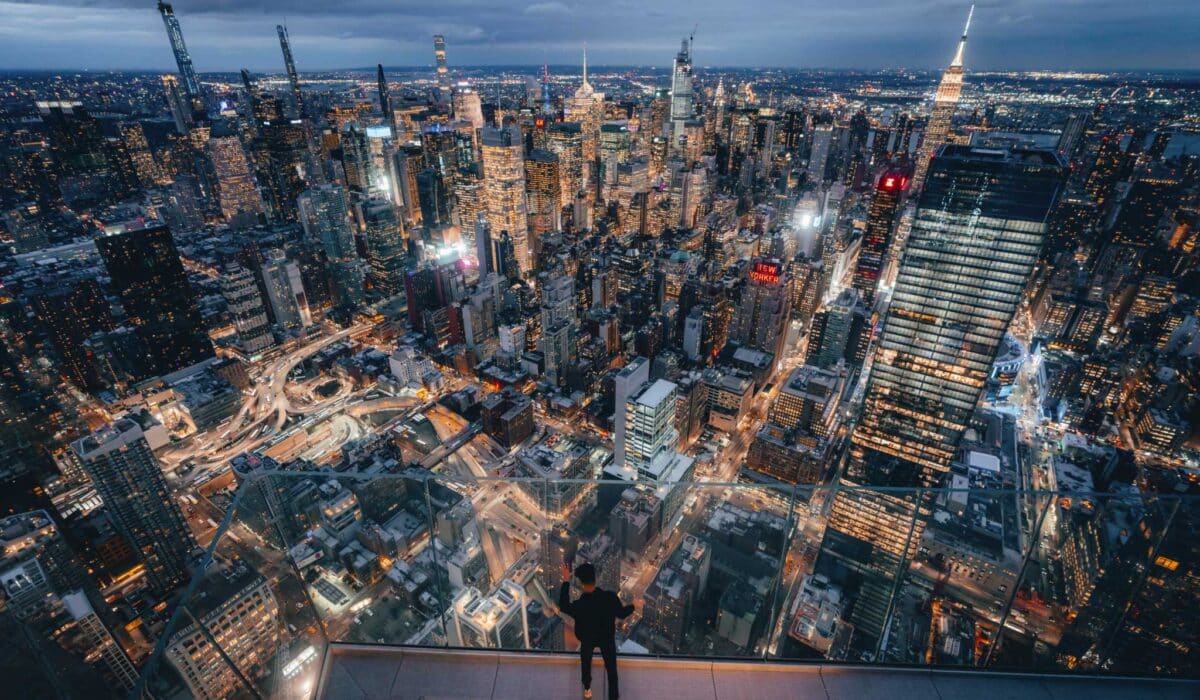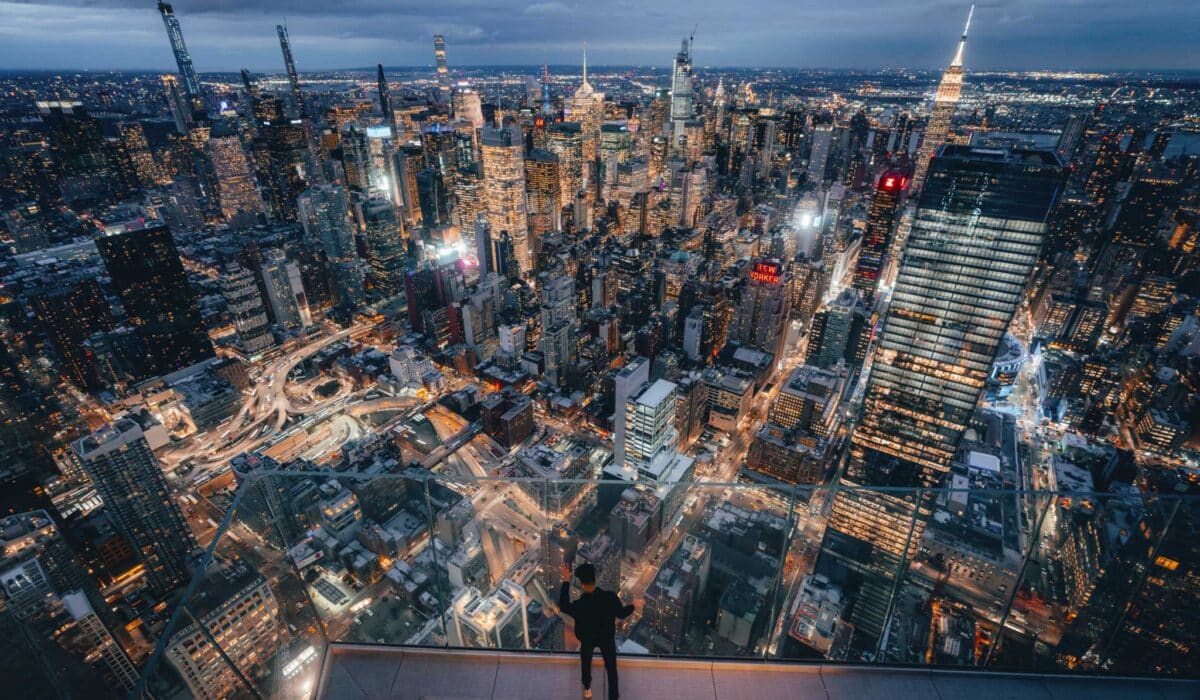 Then climb the stairs to the observatory's outdoor platform. Behind the slanted glass windows, you'll have an even better view of the city and a great vantage point for taking photos.
Continue your aerial adventure with City Climb: the world's tallest building climb. Be prepared to step out of your comfort zone as you climb to a height of 387 meters. Accompanied by a professional climbing guide, you'll be able to go all the way up, bend over and look down.
Useful information
Opening hours
The Edge is open Monday to Thursday from 10am to 10pm and Friday, Saturday and Sunday from 10am to 11pm.
How do I get there?
Take the number 7 tube, which is the main line to Hudson Yards.
The Edge is on the 4th floor of The Shops & Restaurants shopping centre.
Catering
The Peak Restaurant and Bar is located on the 101st floor of the building. It is a fine dining restaurant. Otherwise, the Hudson Yards area offers a wide range of restaurants serving typical New York cuisine.
Ticket prices for The Edge
Tickets for The Edge start at 39€. Children under 5 are free.
Classic
$40
Choose a day and time to visit.
Flex
$60
Choose a day.
Come at the time you wish.
Premium
$75
Choose a day.
Come at the time you wish.
Leave with a personalised photo album.
Enjoy a glass of champagne.
City Climb
$185
Escalader la façade.
A video of your experience.
Access to The Edge.
Receive a souvenir medal.
Our advice on choosing your Edge Tickets
If you already know what time you'll be at The Edge, general admission tickets are the cheapest option.
The other option, Flex Tickets, offers more flexibility. These tickets allow you to choose the time of your visit while you are in New York.
The Edge is included in a number of passes. If you'd like to learn more and visit more attractions during your stay, check out our New York Pass comparison guide and save money.
– Good to know
When to visit The Edge?
Whether it's day or night, each time you visit is a different experience.
The morning is very pleasant as the place is less crowded. A visit at sunset, on the other hand, is much more intense, although the attraction is full of people at that time. However, the best way to see the sunset is to book an hour in advance. That way you can do it in peace. The Edge Observation Deck is a new must-see attraction on your trip to New York. Take advantage of it now and book your tickets directly online to get the best prices.